Welcome to Rotary Club Of Maroondah. I am the Web Bot for this great site. My name is "Charity" I am located on the bottom right of the screen. Click on me to get information or get me to contact you. I love to help and make navigation easier.  Thanks for visiting and hopefully becoming a Rotary Friend or Partner,
---
Thanks and Appreciation to our Diamond Sponsors Bendigo Bank Ringwood East and Croydon & Eastland Shopping Centre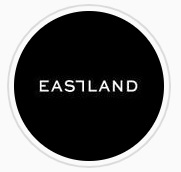 Maroondah Rotary Club is hosting a fundraising Gala Night on the evening of 18th March 2023 from 7pm, at the Karralyka Centre,Mines Road, Ringwood East.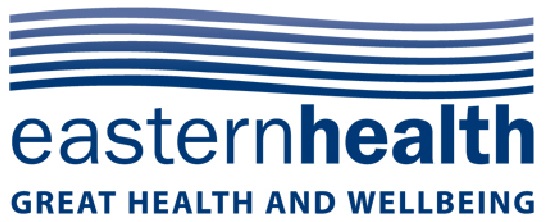 This event is an opportunity to support Eastern Health's Mental Health Services to enhance female mental health and well being consumers.
Maroondah Rotary Club are very aware of the challenges that currently exist in our local community with mental health and see the necessity of promoting and supporting continued awareness
The evening will include a panel of 3 speakers from Eastern Health's Mental Health Services, who will provide you with different perspectives on Mental Health and the Services available within the Community.
During the evening, 7 piece band 'P Jammers' will entertain you with an eclectic mix of contemporary dance favourites.
Tickets are $120 per head and can be purchased online at: events.humanitix.com/maroondah rotary-gala-night. This will cover a 2 course meal, soft drinks and entertainment. Alcoholic drinks can be purchased at bar prices. There is no BYO alcohol allowed at the event. Silent and live auction items and raffles will be running throughout the evening.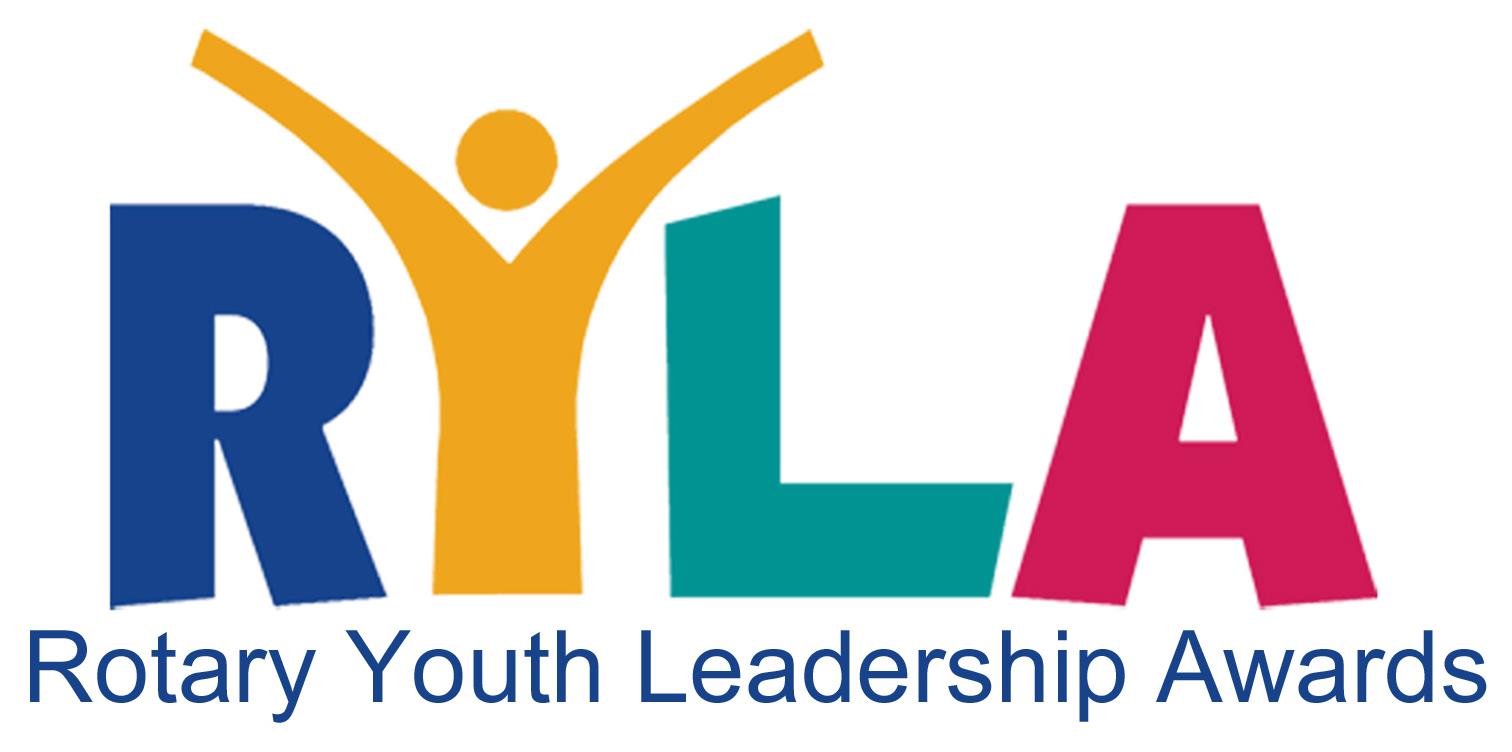 The Rotary Club Of Maroondah was founded  50 years ago as the Rotary Club of Ringwood.
Rotary International is committed to ensuring diversity, equity, and inclusion (DEI) across the organisation. Originally, Rotary was a male dominated organisation whereas women are now not only welcome but currently make up equal numbers of our male members. They have and are continuing to hold significant roles in our Club including as club president.
Since our Club was formed the district of Ringwood has grown significantly as has the community Rotary serves. Like local government, where Ringwood was amalgamated with other districts to form Maroondah City Council, we too felt, a name change would be fresh, exciting and represent new growth within our growing community.
The name of our Club changed in 15th November 2017 to the Rotary Club of Maroondah.  We will continue to partner with and support other Rotary Clubs and organisations across Maroondah.
Wendy Scott, President 2022 -2023,  Rotary Club of Maroondah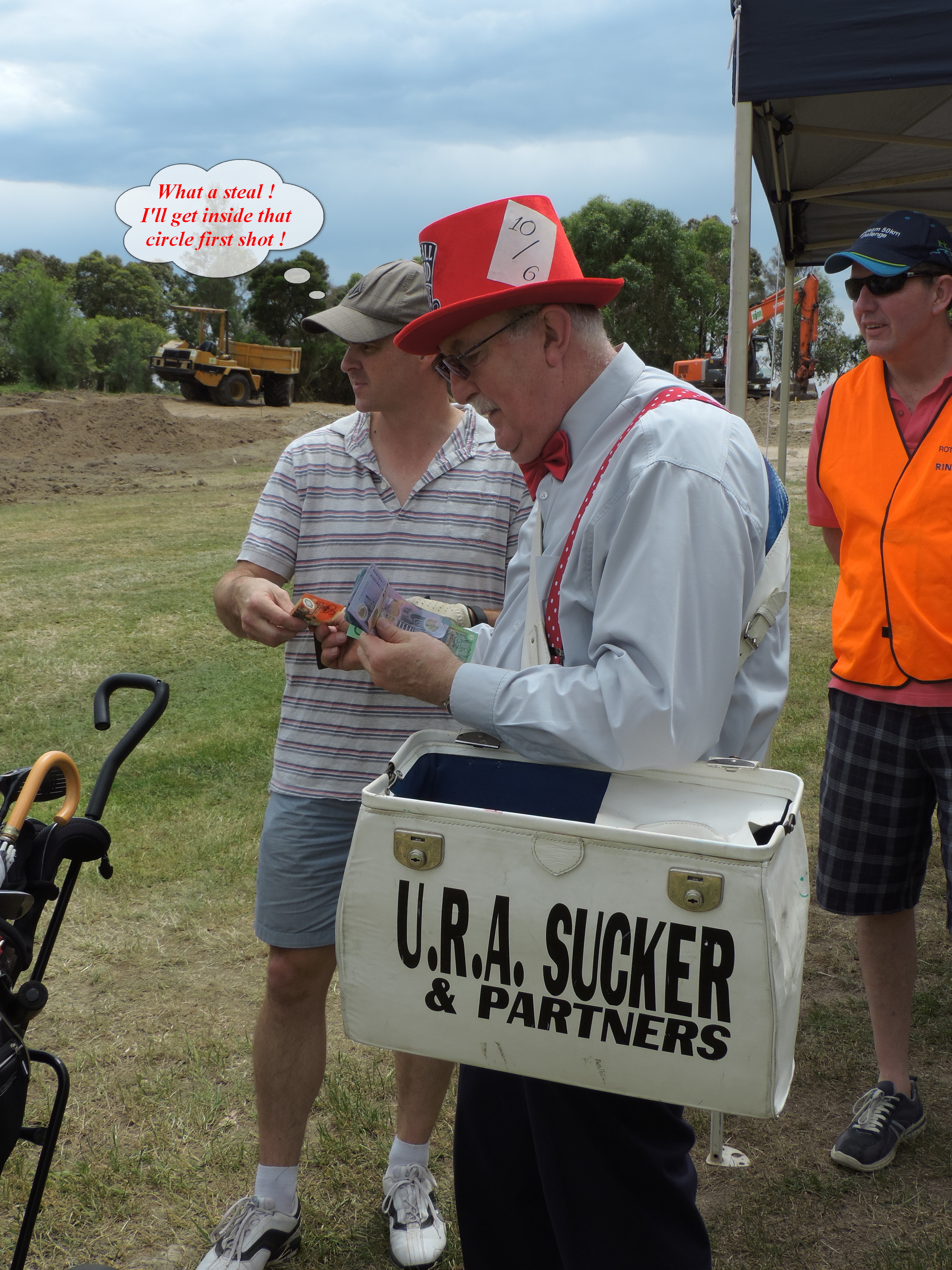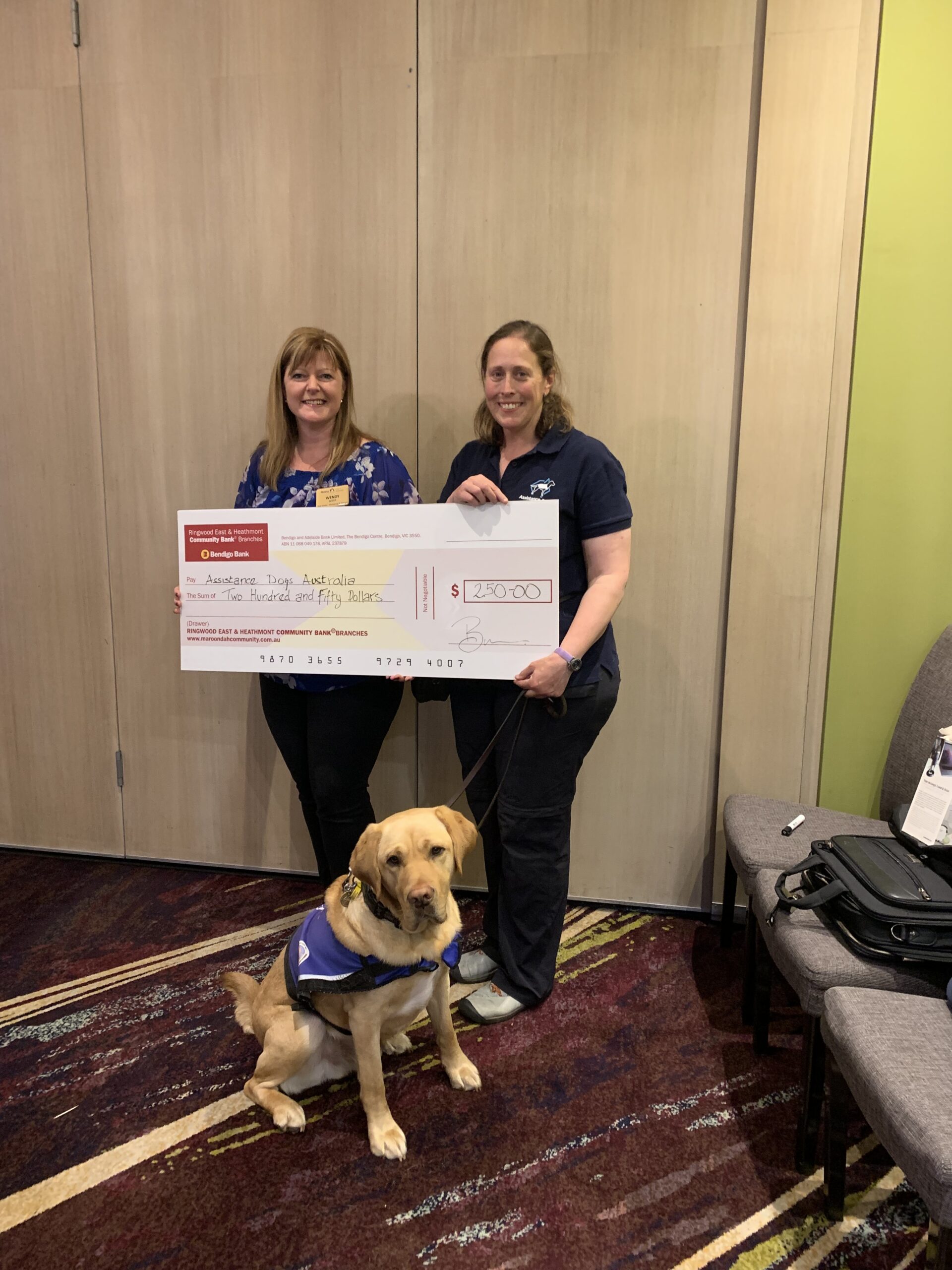 MEETINGS?
 In a hybrid meeting, some people attend in person at a physical location while other participants join the meeting  online through an application such as Zoom. It is important that all participants, whether online or in person, enjoy a satisfactory meeting experience.
* Sometimes referred to as a V/IP (virtual/in-person) meeting
Face to face Meetings:

- Has fully resumed for members and guests. We also have the ability to zoom in members as requested.

Days

- 1st, 2nd and 3rd Wednesdays of each month.
Time:

6:00pm for 6:30pm Start - 8:00pm Finish
Venue:

- Club Ringwood, corner Maroondah Highway & Oban Road, Ringwood.
Please contact:

Wendy Scott on "0413 317 090" for any further details if you would like to join us at one of our meetings., we would like to welcome you to the Rotary Club of Maroondah.
You have the opportunity to participate in projects that make a difference on a local, international level. We are leaders in making a difference to the lives of many people in our community. As a Rotarian you can work on community projects, establish networks and develop new skills.
"Carry out a random act of kindness, with no expectation of reward, safe in the knowledge that one day someone might do the same for you."
Friendship: In an increasingly complex world, Rotary provides one of the most basic human needs: the need for friendship and fellowship. It is one of two reasons why Rotary began in 1905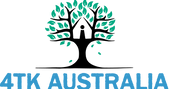 4TK - For The Kids - offers youth a safe and inclusive community space
by providing them with a place where they feel welcome to socialise, free to relax and comfortable enough to ask for help.
4TK is open to youth aged 13 to 25.We offer a range of programs, resources and qualified staff to create a welcoming space for our youth..
OUR VISION
Caring for and empowering disadvantaged and at risk youth.
OUR MISSION
To empower Victorian youth to become independent and live healthy lives where they are able to contribute to community.
We listen to our youth, believe in them and empower them.
OUR VALUES
Trust . Respect . Community . Inclusion . Purpose
It was a sad day to have the Croydon Montrose Rotary Club send back their charter, but the Rotary District Governor acknowledged 500 + Years of community service. We are very proud of the team and thank them immensely for their contribution.
The Rotary Club of Maroondah will continue to serve Croydon and Montrose Districts and their existing projects.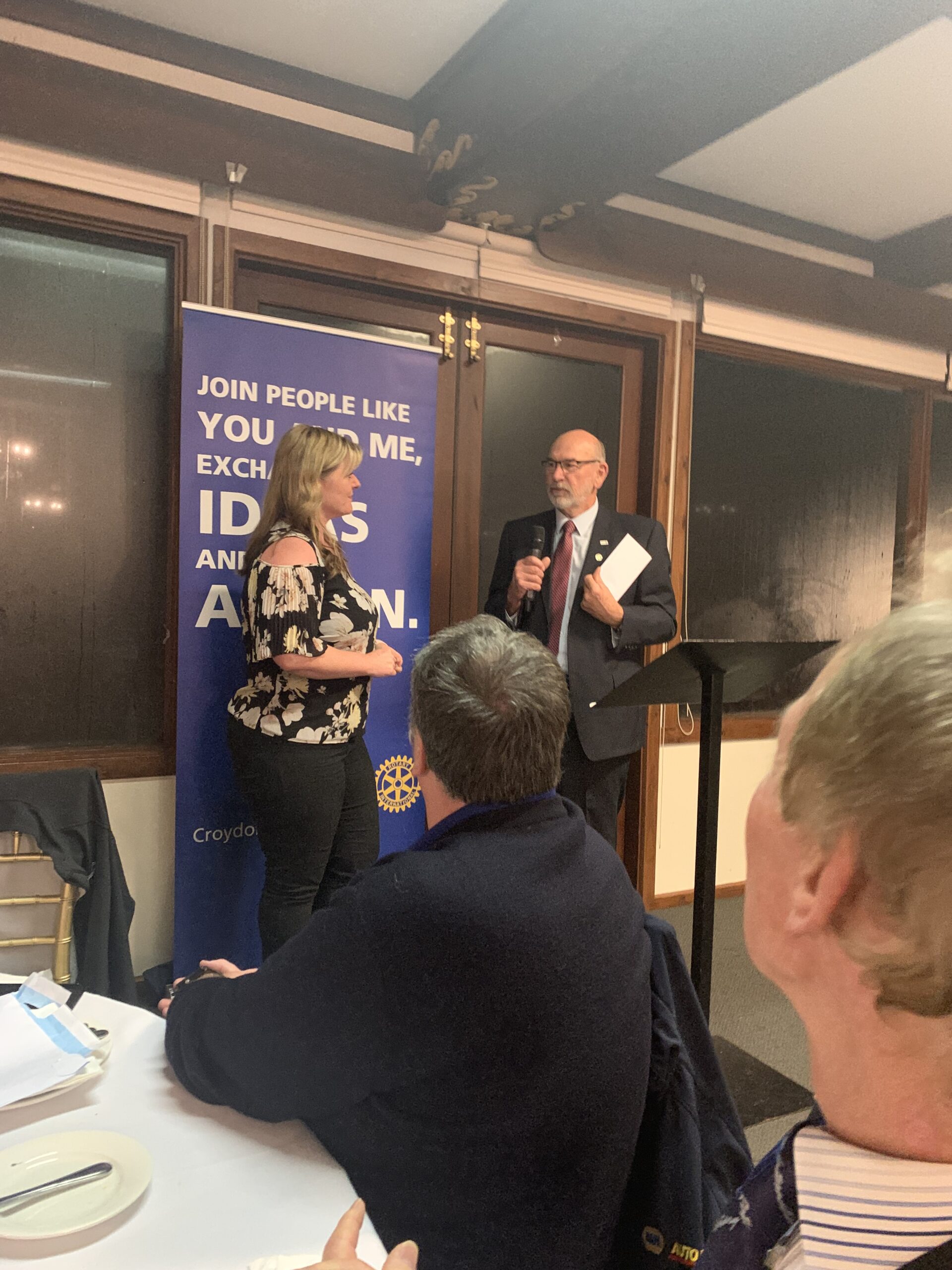 Projects - Croydon Montrose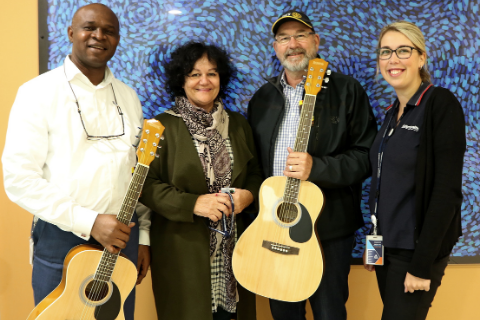 Maroondah Hospital Mental Health Unit
We have for many years provided the Maroondah Hospital Mental Health Unit with Toiletries Packs (soap, shampoo, tissues etc) for issuing to new arrivals at the wards. At Christmas, members wrap biscuit gifts for distribution on Christmas Day to in-patients and staff at the wards. In addition, we have arranged the purchase of equipment for the benefit of patients in the units such as guitars, oversized bean bags and fish tanks. Members have also supplied magazines and new underwear.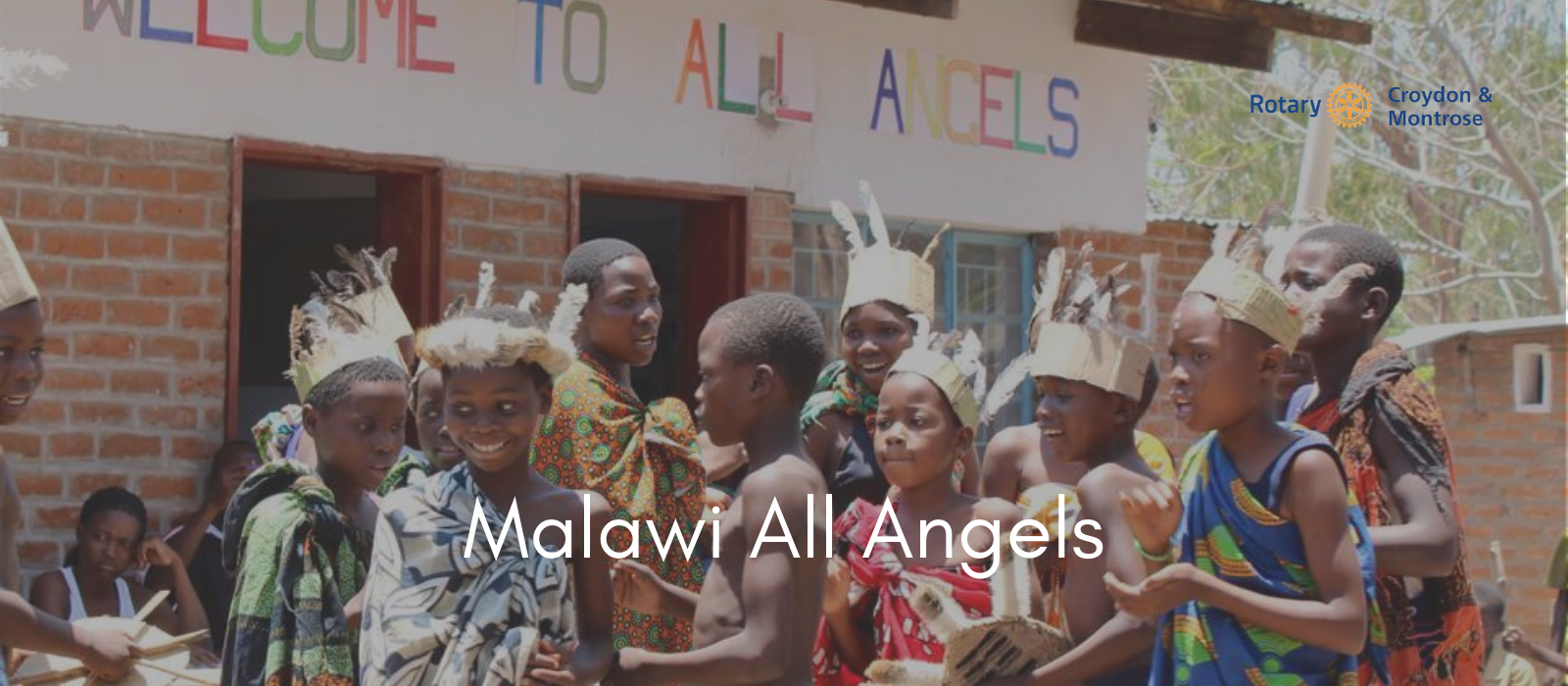 All Angels School Senga Bay, Malawi – Secondary School Sponsorships
Why are we doing this? All the international development experts say that things will improve in developing countries when girls are educated to at least the end of secondary school.
They will return to the villages and ensure their own children are educated and contribute to the improved well-being in the village.
Girls who complete high school: Understand more about health and nutrition Follow those principles in their own families Have fewer children Are healthier and can contribute more to their village.
Supporters Rotaract Clubs of Yarra Ranges & Monash Monash, Rotary Clubs of Lilydale, Maroondah, Templestowe, Wandin, Boronia & Manningham.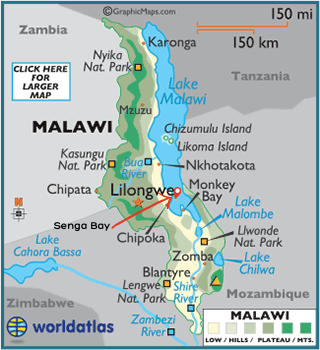 Malawi Facts (2020):
Name:
 

Malawi(long form)

 

Republic of Malawi

Capital City: Lilongwe (781,538 pop.)

Malawi Population: 16,777,547 (2013 est.)

Currency: Kwacha (conversion rates)

Ethnicity: Chewa, Nyanja, Tumbuka, Yao, Lomwe, Sena, Tonga, Ngoni, Ngonde, Asian, European

Language: Chichewa 57.2% (official), Chinyanja 12.8%, Chiyao 10.1%, Chitumbuka 9.5%, Chisena 2.7%, Chilomwe 2.4%, Chitonga 1.7%, other 3.6%

Name: Believed to come from a native word meaning "flaming water" due to the sun's reflection on Lake Malawi; however, President Banda has stated that the name came from Lac Maravi on an antique French map.

National Day: July 6

Religion: Christian 79.9%, Muslim 12.8%, other 3%, none 4.3%
Community Policing Vehicle
The Rotary Club of Croydon & Montrose is proud to have an on-going arrangement with Victoria Police where the club provides a vehicle for the Community Policing activities in the Maroondah Region. This vehicle displays the Rotary Club of Croydon & Montrose emblem and is used by the Proactive Policing unit, Youth Resources officers and the Multicultural Liaison officers for work within the community.
Club sponsor, Lilydale Mitsubishi, continues to maintain and service the vehicle. The Proactive Policing unit is an integral part of our community as they engage with the public to learn of their concerns, seek and develop links within the local community, investigate and discover offences as well as reduce incidence and impact of crimes. Similarly, Youth Resources officers and Multicultural Liaison officers work alongside our communities to strengthen and facilitate communication to all members of our community.
Our club and community members immensely appreciate the officer's commitment as they allow us to move and live safely in the community.
THE HISTORY OF ROTARY

We've been making history and bringing our world closer together for over 100 years. The first Rotary club was started in Chicago, Illinois, USA, in 1905 by an attorney named Paul Harris. Harris wanted to bring together a group of professionals with different backgrounds and skills as a way to exchange ideas and form meaningful acquaintances. In August 1910, the 16 Rotary clubs then in the United States formed the National Association of Rotary Clubs, now Rotary International. In 1912, Rotary expanded to a few more countries, and less than a decade later, Rotary clubs had been
established in Africa, Asia, Central America, Europe, Oceania, and South America. Rotaract began as a Rotary youth program in 1968. In 2019, Rotaract clubs were elevated from a program to a distinct membership type. Today, there are more than 36,000 Rotary clubs and 10,000 Rotaract clubs, and they are in almost every country in the world. For more information about Rotary's history,
go to rotary.org/history
WHAT'S ROTARY?

Rotary is a global network of more than 1.4 million people of action in more than 46,000 clubs who share a passion for and commitment to enhancing communities and improving lives around the world. Rotary and Rotaract clubs exist in almost every country. Our members change lives locally and connect with other clubs to work on international projects that address today's most pressing challenges. They take action and make a difference, and it brings them personal rewards and lifelong friendships in the process.
HOW WE'RE STRUCTURED?

Rotary is made up of three parts: our clubs, Rotary International, and The Rotary Foundation. Rotary and Rotaract clubs belong to the global association Rotary International (RI). Rotary International supports its clubs worldwide by coordinating global programs and initiatives. The Rotary Foundation helps fund our humanitarian activities, from local service projects to global initiatives
CLUBS

The club is the most important component of Rotary's organizational structure. More than 36,000 Rotary clubs and 10,000 Rotaract clubs in more than 200 countries and geographical areas unite people to create lasting change in their communities, around the world, and in themselves. Rotaract clubs are like Rotary clubs but are primarily intended for university students and young professionals. Clubs are autonomous, so the member experience varies from club to club. But they all operate somewhat similarly. For example, all clubs have officers and committees that help them run smoothly. Each Rotary or Rotaract club is considered a member of Rotary International. Strong, well-run clubs enhance our members' experiences and deliver valuable service to our communities.
MEMBERS

There are approximately 1.2 million Rotary club members, or Rotarians, and more than 200,000 Rotaract club members, or Rotaractors, around the world. As a member, you have far greater potential to do good in your community than you did before you joined. You'll have the opportunity to make a difference in the lives of others by  contributing your expertise, skills, and talents as well as the privilege of working with other professionals and community leaders.
WHAT'S NEXT?
The key to getting the most out of your Rotary or Rotaract membership is to get involved in ways that suit your interests. The time and energy you invest will yield rich rewards. You can shape your club by talking with club leaders about your ideas, and as a member, you, too, are eligible to be a club leader. Over time, active members find that the connections they make through Rotary and Rotaract become lifelong friendships.